YOGA FOR WORK
A yoga course that is specially designed for the working men and women
Yoga for Work - Level 1 is a set of 15 basic exercises that is taught within a period of 15 days. You will learn one Exercise everyday that can be practiced in any space at any time you prefer. These exercises must be practiced with a lot of patience and concentration. We try to build awareness of your body and how it is moves in space around you through the basic exercises. It must be practiced with a lot of patience and concentration.
All you need is a willingness to learn and a space as small as your office chair. These are simple exercises and takes less than 30 minutes to complete. The best part is, even if you are not able to work out or play any sport, KYK Basic Exercises provide all necessary movements required for the muscles, joints and body as a whole, thereby improving every aspect of your health from inside out.
KYK Basic Exercises are time tested and inspired from the ancient martial art of "Kalari Murai" from Southern India. That means it has been practiced by the ancient warriors before Kalari training. So this course also introduce you to the exercise tradition followed by the warriors of South India.
We start this course by building various levels of body and mind awareness. Being aware of oneself is the key yo unlock the benefits of yoga in this busy life we live every day.
Building awareness through yoga leads to a rejuvenated mind and body everyday. We insist on practicing KYK Basic Exercises as the first step of your day. It will help to recognize, realign and reunite the body and set you ready to face all the challenges of your day.
A lot of research and time has been invested in building the structure and content of this course and we request you to follow the exact sequence that is taught to get the maximum results. You could also do this as part of any other exercise or yoga program as a warm up.
This is a journey together for the next 15 days and a great opportunity to find your balance in life. Inorder to motivate and support you in this endeavour please join our whatsapp group by clicking here.
You will dedicate 10 to 30 minutes everyday for the next 15 days, and you decide when to practise this exercise.
When you are ready to face your-self, take this challenge and invest in you.
If you are up for it. Let us begin the course.
Namaste 🙏 from team yogacracy.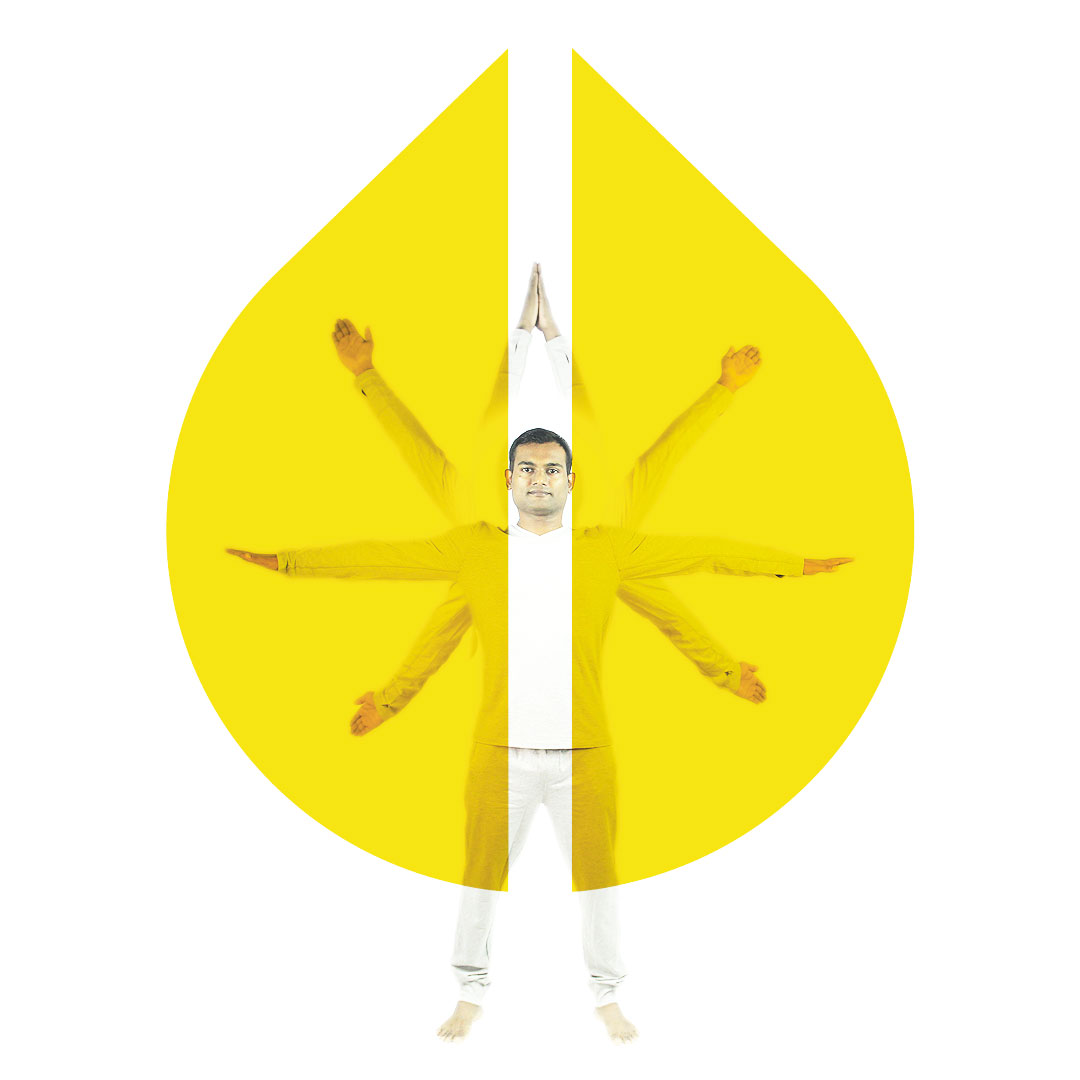 Gurudath is a self-starter, who consistently explore the world through the unique perspective of art and science of yoga. An educator by profession he takes responsibility to simplify and make the students understand the complex and infinite concepts of yoga through his theory and practical lectures in a timely and efficient manner. He is the founder of Kalari Yoga Kala.